Laurel Feldman Interiors, IIDA
Laurel Hollis Feldman is the founder of Laurel Feldman Interiors, Inc. Her art history and extensive decorative arts background enriches her interiors by emphasizing an eclectic mix of period of design. She is sensitive to the architecture and space of a project while always maintaining her clients' needs and their personal desires. Establishing Laurel Feldman Interiors in 1983, Laurel works to make the design process one of enjoyment and excitement for her clients.

Her projects have included the restoration of the Governor's Mansion for the State of Illinois, the interior of a published Frank Lloyd Wright home, a chapel and numerous private residences in Illinois, New York, California, Colorado, Pennsylvania, Vermont. Laurel has been published in national interior design magazines and books for her interiors and art projects. Laurel is one of the top designers recognized by the Merchandise Mart Chicago's Designer Portfolio. Her professional affiliation is
International Interior Design Association, IIDA.

Laurel's photography has always been a personal artistic endeavor. For many years she has taken photographs for her own personal inspiration, reference and creative energy. Photography for her has always been an extension of her design world. She uses her "eye" to compose the image – the difference being the creation of the space's interior is already present. She sees all of art, design, and nature as one. Photography for Laurel allows her to capture the ephemeral moments of beauty that she so vividly sees.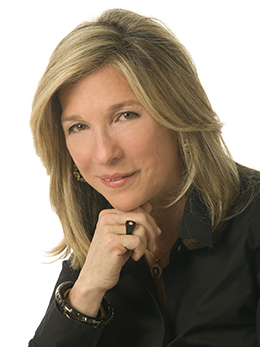 Interiors that emphasize elegance and sophistication with a sense of history and comfort.
Awards
restoration of the Governor's Mansion for the State of Illinois, ...
Designer Living: Laurel Feldman - NBC 7 San Diego
https://www.nbcsandiego.com/.../Designer_Living__Laurel_Feldman_New_York.html
Sep 16, 2010 -

Interior designer Laurel Feldman opens up the doors of her elegant, yet cozy house in Highland Park. Here, she shares some pointers on ...
Sheridan Road
http://www.sheridanroadmagazine.com/article.php/vol/5/issue/6/title/article-1317310824841
Home and Garden Article 2008
http://www.laurelfeldman.com/17_link/homegarden.pdf
LUXE -
DREAM HOME 2012-
TheFoyer / Entrance Hall is always a prelude to the feeling of thehome.


Seeingboth nature and art as one, Laurel designed the entry composed of richmaterials and textures, classic architectural design, timeless use of art andart

objects—both past and present—andalways a bit of surprise and cheerfulness to reflect her point of view.
Water(the leitmotif) and its sounds, koi fish, orchids and greenery, a tree root,floral images and patterns, soft and hard surfaces, layering of materials,light and mirrored reflections are used throughout this welcoming space.


Forexample, the "eglomise" hand painted wall of glass tile layered withan over-scale mirror; a 19th c. floral carved marble Chinese tub; ethereal andcolor drenched paintings; a delicate and glowing hand made floral & leafchandelier; custom designed artisan porcelain, as well as, Laurel's own artphotography all expand the feeling of liquidity, tranquility, and visual waterreflections.




Lightpearlized Venetian plastered walls and crown are juxtaposed against the blackhand-scraped walnut banded floor. The floor is accented and outlined with lightcolored limestone border reflecting the shape of the recessed end niches.




Gilding,and the mixing of gold and silver finishes in glass, metal, and wood seenthroughout the entry invokes a feeling of elegance and a classic mix of oldworld and modern design.




The entrance hall's main dynamic sculpture, an art object from nature, is an actualtree root from Northern China c.1850. Itis used as the central entry table layered with Laurel's favorite art objectsand ever changing floral arrangements that create a beautiful welcome to greet guests!
25 Best InteriorDesigners in Illinois and I'm delighted to inform you that Laurel FeldmanInteriors has been featured! Here's a link to the article: https://us.amara.com/luxpad/interior-design-illinois/

myself as a"conceptual artist" visualizing and conceiving ...
Laurel-Feldman-Interiors-Illinois-Kitchen - The LuxPad - The Latest ...https://us.amara.com/luxpad/interior-design.../laurel-feldman-interiors-illinois-kitchen/


Jun 30, 2017 -

Hannah Cook Hannah enjoys putting together inspirational articles for The LuxPad and interviewing interior experts who are passionate about ...
WALL STREET JOURNAL - "USING ANTIQUES IN INTERIORS..."

Laurel-Feldman-Interiors-Illinois-Victorian-Dining-Room - The LuxPad ...
https://us.amara.com/.../interior.../laurel-feldman-interiors-illinois-victorian-dining-roo...
Interior Motives | Chicago magazine | Chicago Home Summer 2006
www.chicagomag.com/Chicago-Home/Summer-2006/Interior-Motives/


Jun 20, 2007 -

And locally, no interior design firm knows Art Deco better than ... Interior designer Laurel Feldman worked with the couple to blend their pieces ...10 Incredible Kitchen Islands and Counters That Steal the Show | Best ...
www.bestofinteriors.com/.../10-incredible-kitchen-islands-and-counters-that-steal-the-...
Tiny custom island crafted from normal tree trunks [Style: Laurel Feldman Interiors]. We love this kitchen island for its simplicity, practicality and the truth that most ...


American Guild of Judaic Art Laurel H Feldman - American Guild of ...https://jewishart.org/artist/laurel-h-feldman/I...
Via:
Laurel Feldman Interiors
, IIDA ...
Positivity Products - Interior Design
www.interiordesign.net › News › On our Radar
Mar 1, 2012 -

-Ghislaine Viñas of Ghislaine Viñas Interior Design; Arturo Alvarez, .... -Laurel Feldman of Laurel Feldman Interiors; Janus et Cie,
PHOTOGRAPHY PUBLICATIONS
Interior Design Magazine
Chicago Tribune
, Home & Style
Luxe Magazine
EXHIBITED AT

Feldman, an interior designer, who is selling the condo now that ...
P U R I T Y, an exhibition of photography by Laurel Feldman at The ...https://www.style.cn/node/13624
Laurel Feldman has been in the business of creating beauty –finding it, arranging. ... for over 30 years as one of the Chicago's leading interior designers. Here at ...


Thos. Moser Gallery, Chicago,IL.




Anne Loucks, Gallery, Glencoe,IL.




Holly Hunt Ltd, Chicago, IL.




Paris Ceramics, Chicago, IL.




Todd Hase, Chicago, IL.




Chicago Art Leasing, Chicago,IL.




Dream Home, Merchandise Mart,Chicago, IL.




Edward Ferrell & LewisMittman, Chicago, IL.




Golden Triangle, Chicago, IL.




Henredon & Hickory Chair,Merchandise Mart, Chicago, IL.




Jeffrey Breslow Gallery,Chicago, IL.




ARTSPACE 1550 Gallery,Chicago, IL.